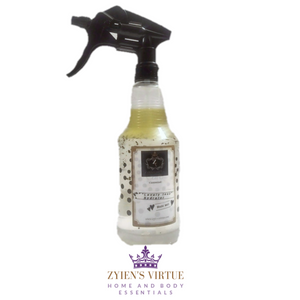 Our long locks hydrator has a rose water base that is infused with herbs and essential oils (Nettle, Peppermint, Tea Tree and more. The oil layer will "loc" in the moisture and leave your hair soft and shiny. The Peppermint oil gives you a slight tingle that is invigorating to the scalp. Shake and spray is our motto. Enjoy
*Add to your favorite spray bottle. 
**long lasting..when the water runs out, just add distilled or reverse osmosis water to the oil.... Shake, spray and slay again. 
Qaaa REGAL👑👑