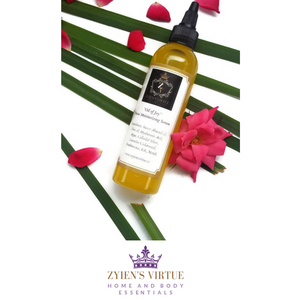 All moisturizers are not created equal, therefore we customize each bottle for your skin type. YES just for YOU.
Infused with herbs and essential oils, Doterra oils, colloidal silver and hyaluronic acid...your skin will look and feel more radiant then ever. Share your glow with the world..Order Today.
Benefits:
- Serves as a powerful moisturizer and humectant and provides smoothness while softening skin
- Hyaluronic acid can hold 500 times its own weight of water
- Algae extract is rich in vitamins and minerals and protects the skin from antioxidant stress
Directions:
After thoroughly washing and toning, apply a dime sized amount to the palm of your hands, and massage onto face. Work in an upward motion to maintain elasticity and boost collagen. 
STAY REGAL👑👑
6oz facial moisturizer for all skin types.